Verminators Bat Removal, Exclusion, and Cleanup
Humane and Permanent Bat Removal in all of North Georgia including Gainesville, Lake Lanier, Cumming and more. 678-920-0948
Call Verminators for licensed bat removal and bat guano cleanup in your attic. We get rid of bats both fast and affordably. Bat removal with long guarantees! We service all of North Georgia for bat exclusion and guano cleanup since 1999.
Bats commonly enter buildings through openings associated with the roof edge and valleys, eaves, gable vents, chimneys, attic or roof vent, dormers, and siding.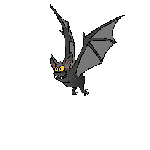 Removing bats from your attic, the focus should be on any gap measuring approximately 1/4 to 1 1/2 inches or holes measuring 5/8 x 7/8 inch. Such openings must be considered potential entries for the smaller species, such as the little brown bat.

In order to prevent bats from getting into your attic, you must physically prevent them doing so. All openings on your roof must be sealed using the proper materials. Verminators offer an easy and quick solution to removing bats (and other rodents in your attic). Animal proofing your home is the only method for permanently keeping your home free of bats.

Get Rid of Bats in Easy Steps 🦇

Timing is important to reduce the risk of seperating adults from flightless young. Do not install 1-way doors from May 15 through August 31. A licensed professional is able to remove the bats and their young at the same time of the exclusion. Verminators always protect the mother bats with their babies.

Verminators bat proof your home permanently. Successful wildlife control in homes is based off one simple rule . . . wildlife must be prevented from entering the home or building. Closing off all possible holes where bats can enter is always the best preventative measure.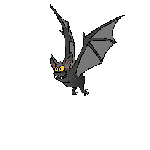 Bat Proof your home! We bat proof every opening on your roof and more! Verminators have identified all existing openings or potentinally vulnerable areas that the bats are either using now or could use in the future. Verminators use only the best quality materials for animal proofing your homes and businesses. Verminators have long guaranteed bats proofing.

Bat proofing your home is the only method for permanently keeping your home free of bats. Verminators handcraft, install, and sell our proprietary Rat (& mice) Safety Exit Tunnels, we do not kill the bats in your attics, we give each animal one safe exit out of your home... for good!