Nuisance Wildlife Control Operators
Established / Oct - 1999
"Don't hate, Verminate!" Verminators would like to solve your nuisance wildlife problems both fast and affordably. We have solved over 10,000 animal, bird, and snake problems in Georgia.

We provide superior and quality animal proofing and expert wildlife trapping and removal. We service all of North Georgia including Gainesville, Lake Lanier, Cumming, Buford, Flowery Branch and more. We have over 21 years experience and are ready to help you too!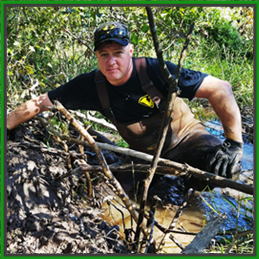 Verminators for the gentle and humane removal of bees, bats, birds, rats, squirrels, flying squirrels, beaver, raccoon, opossum, snakes, skunk, fox, coyote, river otter and more. Verminators install animal safety exit tunnels, animal proof homes, and clean attics, basements, crawlspaces and add new insulation.